This is the season... we start layering... We add an extra layer for warmth to ward off against the colder weather settling in. Imagine being wrapped up in the softest of cashmere.
Fall and winter are times our skin needs that extra little bit of care. We are starting to feel a little dry as the cold weather hits our exposed face and takes it's toll. Dry, tight and flaky skin may appear. Redness and sensitivites may be more apparent.
Layering should be a consideration when it comes to skincare too.
With the millions of products on the shelves these days, it's very easy to over complicate our skin care routines, so are we doing it correctly?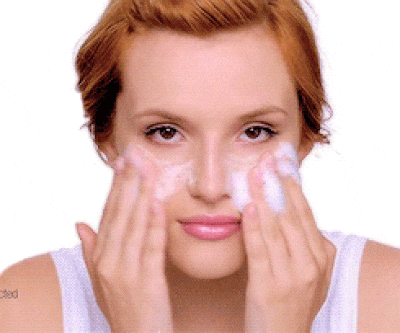 General rule of thumb when it comes to layering your
skin care is your lightest product to heaviest product.
First things first, you cleanse and tone your skin, with your rinse away cleanser and swipe a gentle toner over the face, I like to use a witchhazel, aloe and rosewater toner.
Now what?
Serum - The Serious Player
If you are going to splash out on a quality skincare product this is where you splash out... Serums are the powerhouses that target concerns - That may mean hyperpigmentation, dullness, fine lines and wrinkles, even acne. They can help with cellular turnover too. Serums are usually water or gel like in consistency, lightweight and easily absorbed. They can also act as a facilitator for other prodcuts.
Oil - Get The Glow
If you want radiance and glow in the skin, add an oil. Think of a dried up piece of leather. Add oil to it and you'll restore it to it's natural glory. I'm a big fan of oils. They are basically chocoblock with essential fatty acids and vitamins that provide nourishment, nutrients and benefits to the skin. Even oily skin can benefit from a good lightweight oil.
Oils helps soften and smooth the skin. So if its dry and flaky, massage a few drops of oil in to the skin and voila - flakes be gone.
I use oil on my skin once a day- (twice in winter), I give myself a nice uplifting facial massage stimulating facial tissue and muscles and increasing blood flow.
Moisturizer - Lock it up and Hydrate
Moisturizers are usually a combination of a water based product, an oil, a butter, like shea, and a wax which acts as a binder emulsifier. They are designed to keep the skin hydrated by sealing the skin with a protective barrier. This prevents water loss, keeping the skin hydrated, plump, and protected. Add a heavier moisturizer in winter and apply generously. Your skin will thank you for it.
Balm - The Big Badass
Balm is bliss...It's the heaviest of treatments. Ideal for extra dry, element exposed skin. You can choose either a moisturizer or a balm. A balm is water free and it is also an occlusive. Locking in moisture and hydration, whilst providing protection.
Balms are the perfect travel companion. Usually solid, they melt on your skin and are a multi tasker... They can be used as a cleanser, and even a mask for that extra deep nourishment your skin sometimes needs. Balms usually contain oil, butter and wax base, and some other ingredients added for additional nourishing benefits.
So there you have it. Layer up Buttercup. Keep it simple, remember light to heavy and you'll soon be on your way to healhty, glowing, plump and comfortable skin, ready for the holiday cheers.